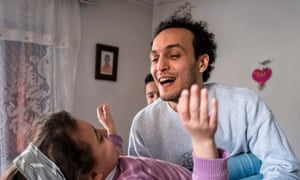 Egyptian photojournalist, Mahmoud Abu Zeid - who was jailed for almost 6 years for covering a protest has been released. The journalist who is popular among his people was awarded Unesco's World Press Freedom prize for his "courage, resistance and commitment to freedom of expression. Abu who was arrested in August 2013 while covering clashes between security forces and supporters of the ousted Islamist president, Mohamed Morsi, in which hundreds of demonstrators died - said: I left my home to take photos and I didn't return for five and half years."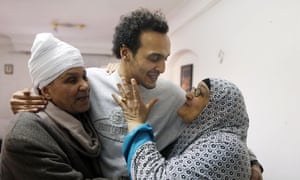 After his release, he was met by many supporters. His 61 years old mother said, "As a mother, I always urge him to stay out of trouble but he always says journalism is in my blood.

The 31 years old Mahmoud Abu said after his release in his home that: '' it was as if I was flying - Imprisonment was an experience that I can never forget, It's bitter but it lets one look at life from a different perspective, a new perspective that one can't see except from this place," he said.