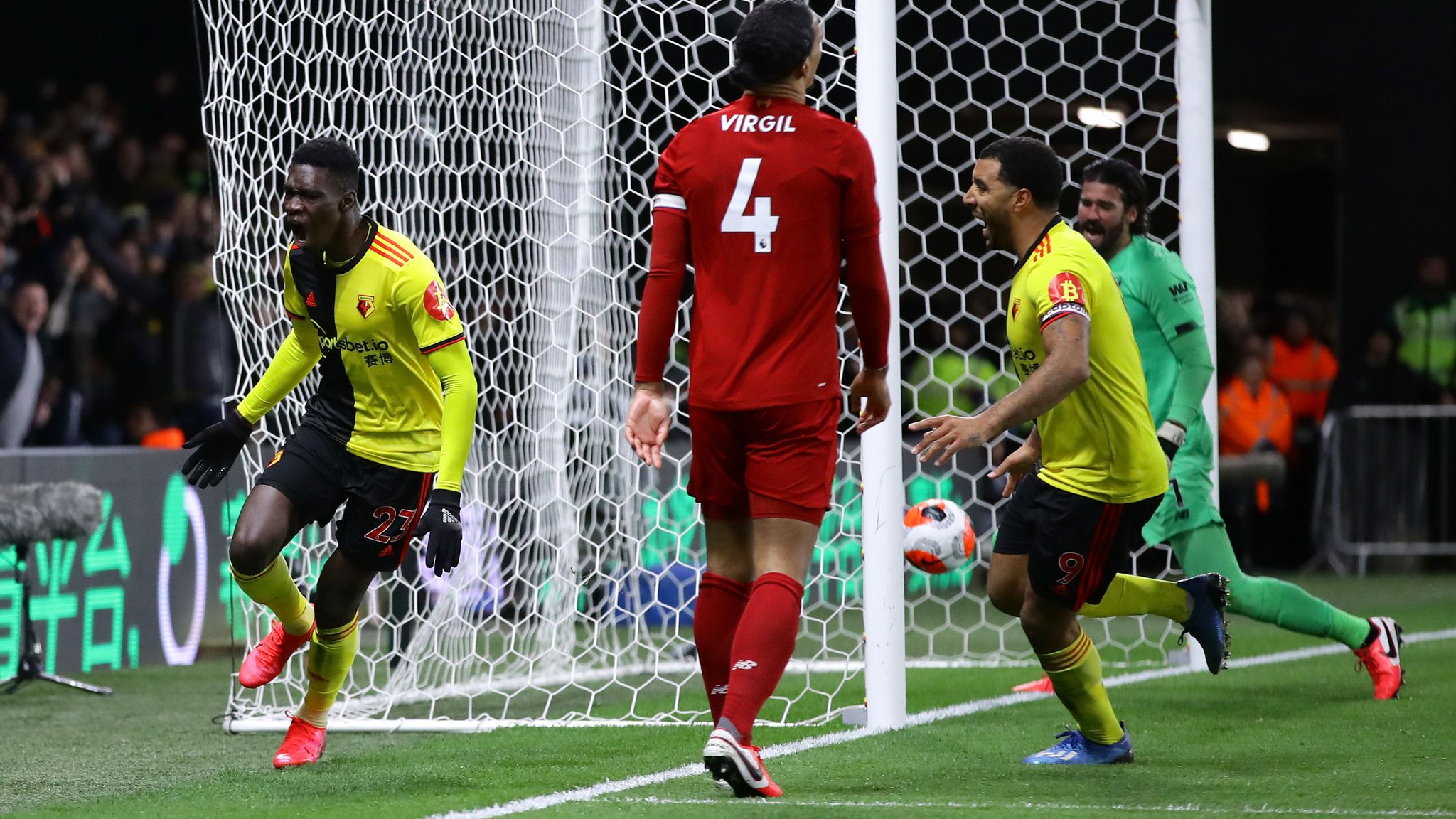 Liverpool who were chasing a record breaking 19 consecutive win against relegation threaten Watford were sniffed off their threat in Vicarage Road.
For 45 minutes, the Anfield side could not manage a shot on target as the match drag on to the Half. With the hope of a better performance in the 2nd half from the reds, it was the The Hornets that draw out the sword in the 54 minute by Sarr; it seems like a fluke, but Sarr did it again for the The Hornets 6 minute again. The Stadium at this time could not believe it, but Deeney made sure there was no come back by Liverpool as he strike to confirm victory in the 72 minute.
Though the Premiership looks secured to be delivered by the Anifield side, but the manner in which they lost their first match in this season of the League have made their fans dissatisfied.